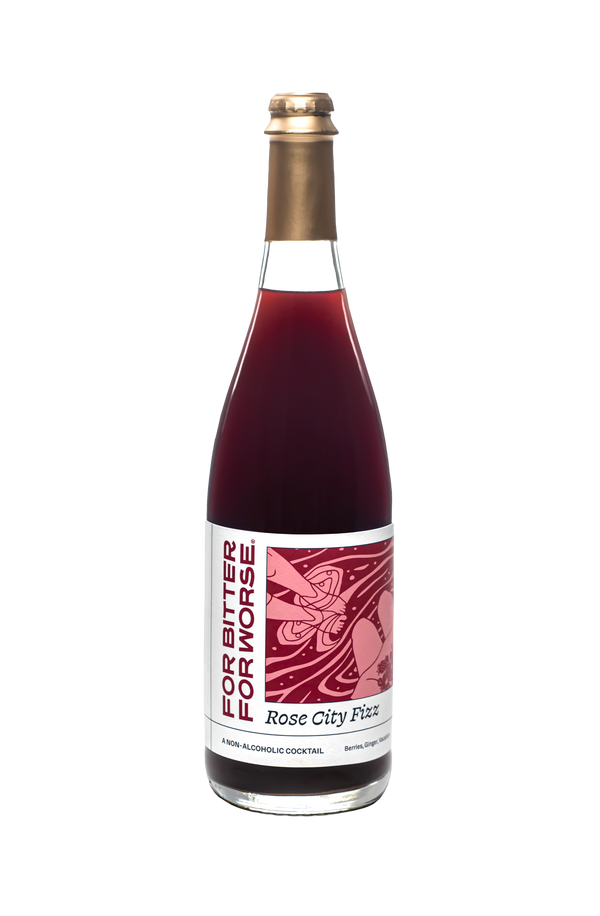 Our playful, fruit-forward sparkler. It's like drinking a berry-infused kiss.
WE TASTE: Berries, Ginger, Vacation.
Serve Suggestion
: We suggest in a wine glass over ice —but you do you!
Pairing: Picnic fare, a cheese board, tacos, any dish you'd pair with sangria, smooches.
750 ml bottle: six 4-ounce servings. The bottle is sealed with a pry-off crown cap and accepts a standard "wine saver" found at grocery stores and wine shops.
Please note: due to supply chain shortages, your bottle may not have a gold foil capsule over the crown cap. Thanks for your understanding.
Ingredients: filtered water, organic strawberry juice concentrate, organic white grape concentrate, orange juice concentrate, saskatoon juice concentrate, organic cherry juice concentrate, organic apple cider vinegar, organic sweet orange peel, organic spices, organic hibiscus, organic rhubarb root, organic gentian root, organic bitter orange peel, non-GMO citric acid, organic dried chamomile flowers, foraged douglas fir needles, organic dragon fruit powder, organic dandelion root, organic monk fruit
Contains no milk, eggs, tree nuts, peanuts, wheat, fish, crustacean shellfish, or soybeans
Contains 57% juice